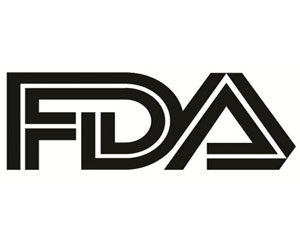 The United States Food and Drug Administration has first time approved a novel minocycline topical foam 4% (AMZEEQ) for treatment of inflammatory lesion of non-nodular moderate to severe acne vulgaris in adults and pediatric patients 9 years of age or older.
The Food and Drug Administration (FDA) has accepted for review the New Drug Application (NDA) for FMX103 (minocycline topical foam 1.5%) topical foam for the treatment of inflammatory lesion of non-nodular moderate to severe acne vulgaris in adults and pediatric patients 9 years of age or older. Foamix is seeking approval of FMX103 for the treatment of moderate-to-severe papulopustular rosacea in adults. The FDA has set June 2nd, 2020 as the Prescription Drug User Fee Act (PDUFA) action date.
Minocycline topical foam, 4% was supported by data from 3 phase 3 clinical trials that examined its use in 2418 patients 9 years of age and older. Each trial used in the application to the FDA was 12 weeks in length and designed as multicenter, randomized, double-blind, vehicle-controlled studies.In regard to safety, minocycline topical foam was well-tolerated and no treatment-related serious adverse events were reported.
………………………….. Advertisement …………………………..
"The FDA's acceptance of the FMX103 NDA is another important milestone for Foamix as the company evolves into a fully integrated pharmaceutical company with clinical, development, and commercial capabilities. We look forward to working closely with the FDA throughout the review process," said David Domzalski, Chief Executive Officer. "The application includes what we believe is a strong and complete clinical data package. Rosacea is a challenging condition to treat for patients and healthcare providers. If approved, FMX103 has the potential to address significant unmet needs for those who are burdened with rosacea."
………………………….. Advertisement …………………………..
"The approval of AMZEEQ is exciting news that provides a much-needed option in the treatment of moderate to severe acne," said Linda Stein Gold, MD, director of dermatology clinical research and division head of dermatology at Henry Ford Health System in Detroit, Michigan. "Minocycline has been a trusted staple in acne treatment for decades but has only been available in oral or systemic formulations. With the approval of AMZEEQ, I can now offer my patients a new, effective topical treatment option with a favourable tolerability profile."
Foamix Pharmaceuticals has informed via Press Release that they expected minocycline topical foam, 4% to be available for prescribing in January 2020.
Dr Kamal Kant Kohli-MBBS, DTCD- a chest specialist with more than 30 years of practice and a flair for writing clinical articles, Dr Kamal Kant Kohli joined Medical Dialogues as an Editor-in-Chief for the Speciality Medical Dialogues section. Besides writing articles, as an editor, he proofreads and verifies all the medical content published on Medical Dialogues including those coming from journals, studies,medical conferences,guidelines etc.
Before Joining Medical Dialogues, he has served at important positions in the medical industry in India including as the Hony. Secretary of the Delhi Medical Association as well as the chairman of Anti-Quackery Committee in Delhi and worked with other Medical Councils in India. Email: editorial@medicaldialogues.in. Contact no. 011-43720751
To know about our editorial team click here
Source: Foamix Pharmaceuticals Ltd.