Dr. Broderick Schmidt, a chiropractor at Legacy Chiropractic & Wellness explains how chiropractic care can benefit everyone, at any age.

Movement is so important, at every stage of life, and in this podcast Dr. Schmidt explains how he has seen elderly find great relief from chiropractic care.
In this podcast:

…What is Chiropractic and What can it be used for.


…What are some of the benefits the elderly may expect from Chiropractic Care?


…Is chiropractic safe for older adults and senior citizens?

Denise & Richard share their own personal stories on how chiropractic care has changed their lives!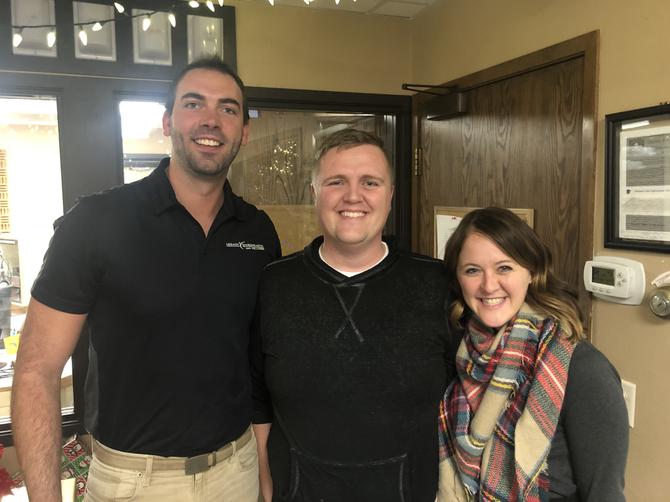 (Dr. Broderick Schmidt, Richard Anderson & Denise Tollefson)


LISTEN TO 790 AM & 94.1 FM EVERY THIRD WEDNESDAY OF THE MONTH AT 1:40PM FOR "WHEN & WHERE FOR SENIOR CARE" WITH

SERENITY ASSISTED LIVING & MEMORY CARE

.
SERENITY ASSISTED LIVING & MEMORY CARE IS LOCATED ON OAKVIEW DRIVE IN DILWORTH, MN

218-477-7254 – you can call Denise or Richard or any of their staff can assist you


Additional Content:

KFGO Podcast –

What is an End of Life Doula?

KFGO Podcast –

Repurposing Flowers by Hope Blooms

KFGO Podcast –

Myths about Dementia

KFGO Podcast –

How to communicate with those suffering memory loss

KFGO Podcast –

Myths & Truths about Hospice Care

KFGO Podcast –

Elderly Wandering During the Winter

KFGO Podcast –

Medicare Questions


(Amy Iler & JJ Gordon are talk-show hosts at 790 AM KFGO in Fargo-Moorhead. "It Takes 2 with Amy & JJ" can be heard weekdays 11am-2pm. Check out the show page on


FACEBOOK.


Follow Amy on Twitter


@AmyKFGO


. Follow JJ on Twitter


@JJGodon701


.)