For a long time people have been looking at psoriasis and its relationships with other diseases and possible causative connections. "Back in the day," psoriasis was said to be associated with being a healthy person. As a resident, I saw a patient in the ICU with about seven tubes coming out of him, covered with psoriasis, and wondered if I should tell him he was supposed to be healthy. Since then lots of common illnesses with systemic inflammation have been associated with having psoriasis, like heart diseases, etc.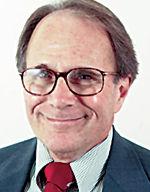 Major depression has been seen in folks with more severe psoriasis. It may occur almost twice as often as in the general population. The relationship has been re-emphasized recently because of a study with a new biologic type treatment, brodalumab (brand Siliq), which was judged to cause suicidal ideation behavior (SIB) and four suicides. That earned it a special, what is called "black box" warning. It also was put in a category of requiring special permission from the FDA to prescribe it after some risk management testing. But there's more to this than just the FDA's judgment.
An editorial in one dermatology journal by a noted dermatologist is entitled "Depression? It's the Disease, NOT The Drug." An accompanying article dissects the details of studies with brodalumab and other biologics that are designed to block the inflammatory cellular pathways at the same point. They show patients using other drugs have shown SIB and attempted suicides. The studies also bring up reference to a large field of research in depression that has been examining the same inflammatory proteins being involved as are thought to cause psoriasis.
The proteins in question are called cytokines (SIGH-toe-kines), which are made by many white blood cells to regulate and communicate the incredibly complex inflammatory processes, which are alleged to cause so many diseases. Dr. John Koo, M.D., both a dermatologist and psychiatrist, has offered the "cytokine theory of depression" which maintains that some of the same cytokines that drive psoriasis also can cross into brain tissue and fuel depression. This fosters the concept that the biologic drugs treating psoriasis, of which now there are more than new bunnies on a rabbit farm, are simultaneously treating the depression in the patient.
Older, more conventional treatments with ultraviolet light, tars, methotrexate, etc., have also reduced the incidence and intensity of depression for many, according to other studies. Other diseases that involve systemic inflammation have been improved indirectly by psoriatic treatments. One study from 2012 looked back at 8,845 adults with psoriasis and found the rate of heart attack or myocardial infarction was half that of patients treated with just topical medicines. Data are there for a few other conditions as well.
Psoriasis, like so many other skin conditions such as acne and physical deformities, has been the source of ridicule, derision, bullying, social rejection, ostracizing, etc., for centuries. In biblical times, many of the depictions of lepers were actually of people with psoriasis. That could easily make you feel depressed.
Until and even now we have failed to treat the whole person who has a lot of psoriasis. So many of the current, exorbitantly overpriced commercials for Oteza, Talz, etc., try to intimate the freedom someone with psoriasis feels when it can't be seen. There is a very indefinite classification of psoriasis into "mild," needing only topical treatments; or "moderate" and "severe" needing systemic treatments. Perhaps that needs to change.
The same poor classification of depressions applies. We have questions to ask someone if they are depressed, but no method to measure them. Perhaps the cytokine levels will become the standard? And, is there only one disease, depression, or is it a group of diseases with shared characteristics? It has been well recognized that stress worsens psoriasis in almost anyone with it. And depression is a stress! Put that with the physical and emotional toll of psoriasis and psoriatic arthritis, and you might get depressed, too.
Frank A. Bures is a semi-retired dermatologist in Winona.