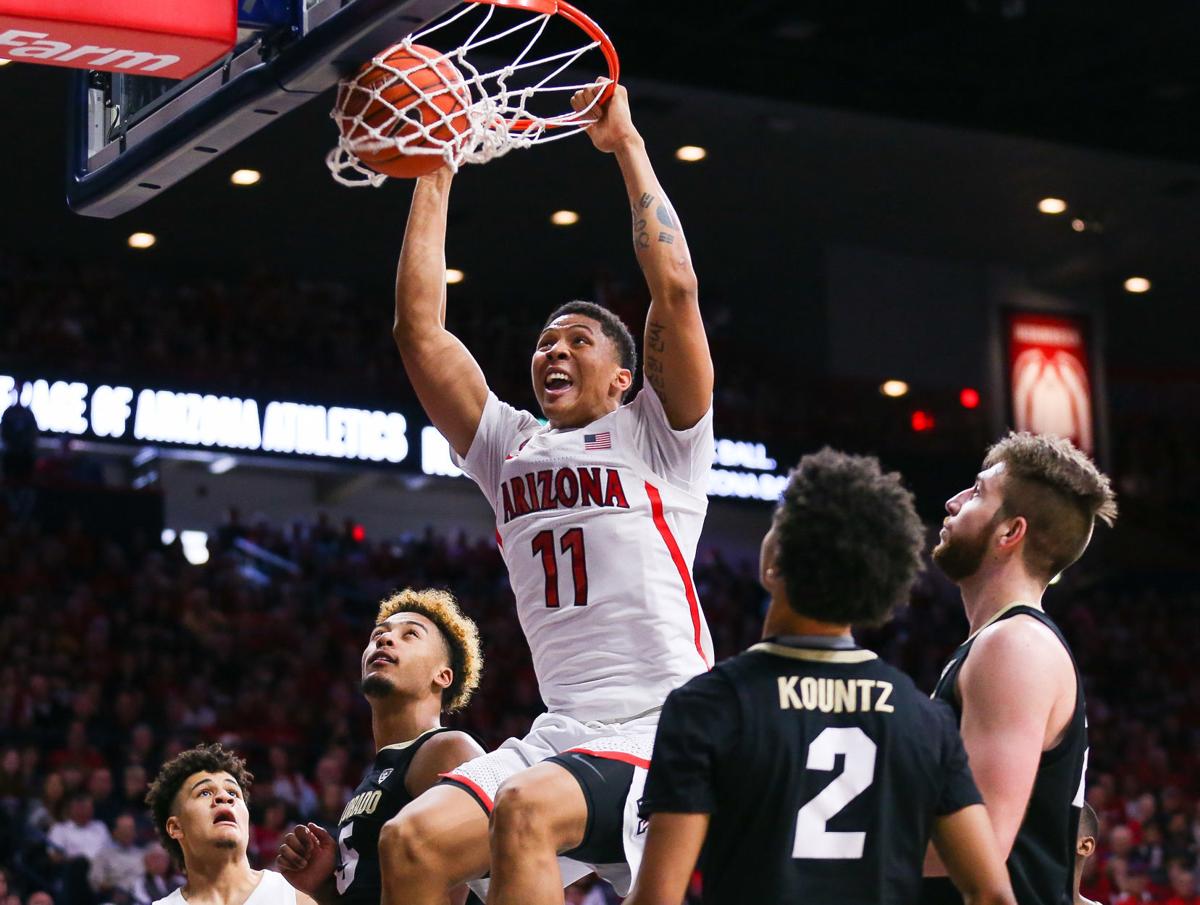 Arizona's school record for a coach's longest sustained smile was surely the February 1989 afternoon when Sean Elliott made a free throw to break Lew Alcindor's Pac-10 scoring record, then beat the Bruins 102-64, leading to a return to the nation's No. 1 ranking and a Pac-10 championship.
The no-time-for-joy coaching business is such that Lute Olson allowed himself to smile for about 3.2 seconds and then it was back to work.
Until Saturday afternoon at McKale Center, Sean Miller's record for a sustained, game-in-progress smile, was, what, 0.7 seconds? Maybe less?
I didn't have a stopwatch in hand when UA guard Max Hazzard sprinted upcourt in a 2-on-2 fast break late in the first half, the type of play you take to the rim and hope for a foul, if nothing else.
That's the type of safety-first basketball Miller usually prefers. Don't force anything.
But Hazzard hit the brakes and launched a long 3-pointer from Steph Curry distance. The crowd gasped at the audacity of it — and then roared. Hazzard's 3-pointer swished, Arizona extended its lead to 29-15 and the 20th-ranked Colorado Buffaloes were goners.
In front of the scorer's table, Miller did a mini-jig, a dance step for sure, putting on a happy face for what seemed to be close to Olson's 3.2-second record. Arizona won 75-54, capping a redemptive weekend in which it routed Utah and Colorado by 37 points and revived hopes that the Wildcats can (a) still win the Pac-12 and (b) have a pulse on Selection Sunday.