Alumni from the University of Nebraska-Lincoln's Centennial College stressed the importance of fostering creativity and community during a panel discussion held at Love Library on Saturday.
The panel was the 10th presentation in the 2019 Nebraska Lectures: Chancellor's Distinguished Speaker series marking the 150th anniversary of the university.
Centennial College, otherwise known as the Centennial Educational Program, was an alternative educational community that found its home on the UNL campus from 1969 until its dissolution in 1981.
Integrating living and studying was a hallmark of the program. The college was in Love and Heppner halls, which are now attached as wings to the Neihardt residence hall.
During his time as a graduate student, Ned Hedges said interactions between students and professors were largely one-sided, leaving classes feeling isolated. But after assisting in the implementation of the Centennial program alongside distinguished UNL professor Robert Knoll, Hedges said that changed.
"Learning would continue outside the walls of the classroom," Hedges said.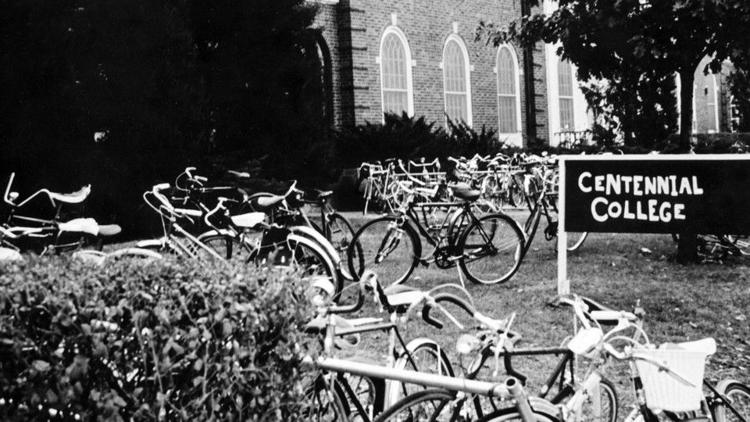 Classrooms, galleries and activity rooms were integrated with traditional dorm-style living. That provided students with a holistic approach to learning, rather than the traditional, one-sided lectures Hedges described.
"The first few years were an explosion of creativity and excitement on campus," he said.
He said classes and curriculum within the college were largely decided by both the students and faculty. Courses taught at the college included everything from social justice courses to metal sculpting.
Barbara Smith came to Centennial College in 1976 and ultimately served as a senior fellow in the college from 1977-79. She said her strongest memory from her time at the college was establishing an artist-in-residence program. Through the program, painters, mural artists and even mimes made their way through the college.
Smith said many of the artists who came through the college created community projects for students to participate, which helped them learn outside the classroom.
"The community projects helped students realize the value of helping the community," she said.
The program was eventually dissolved in 1981 by the Academic Planning Committee in order to allocate resources elsewhere.
Centennial College's creation came during a time of great innovation, turmoil and change, with the first classes following the civil rights movement, and most of the college's existence coinciding with the Vietnam War.
"It was life-changing for 2,000 students that lasted 12 years," Smith said.